Our Project Countries
The knowledge, experiences and life strategies of the people in our projects in East Africa are at the heart of our work – we support them in leading a healthy and self-determined life in harmony with their animals in a healthy environment.
Kenya
Did you know that tea and coffee make up a large part of Kenya's agriculture? Fresh flowers are also a fast growing export and for several years now tourism has become an increasingly important industry.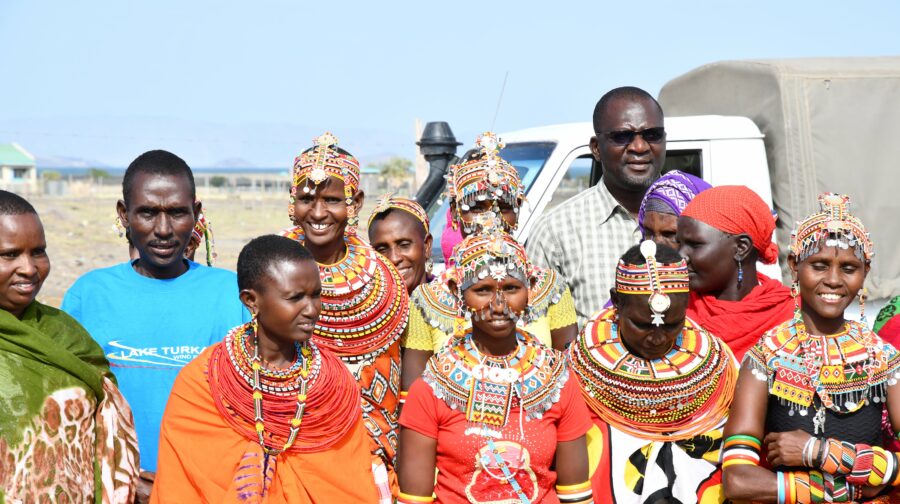 Ethiopia
Ethiopia, the "land of all origins" is located in northeastern Africa and impresses with its diverse landscape, characterized by deserts, volcanoes, highlands and, of course, its famous rock-hewn churches. Ethiopia's unique combination of culture, deep-rooted history and breathtaking scenery makes it one of the most fascinating places in the world.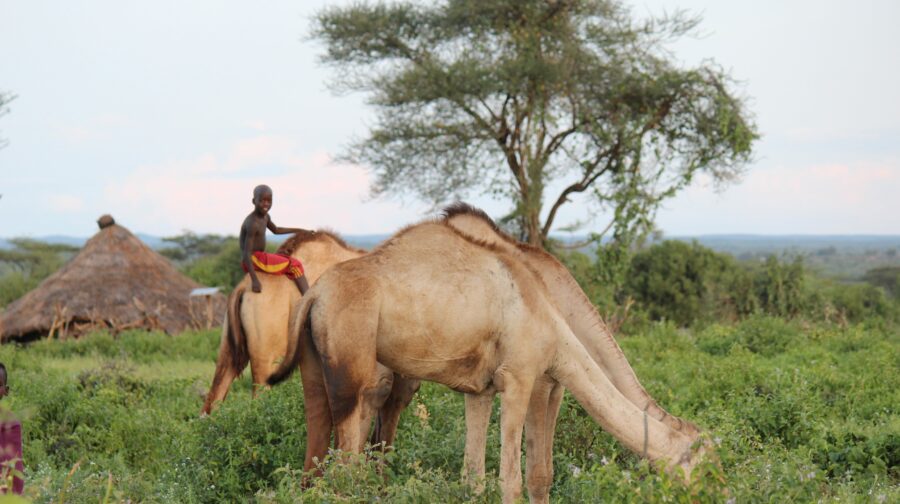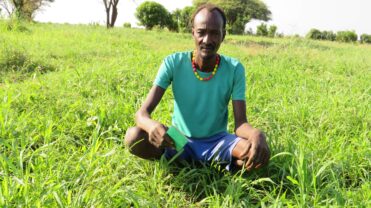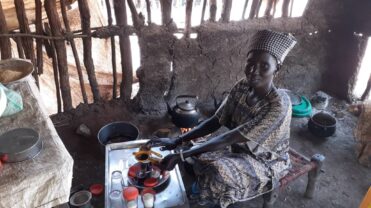 "My name is Um-Brima Issa, I am ten years old, I have three sisters and four brothers. I fetch the water for my family every day. We have two big hafires in the area, but drawing the water has been very difficult because the water level was usually very low. Summers were especially tiring and I was often exhausted. In addition, the water was unclean for a long time because we shared it with the cattle. VSF Germany installed the elevated tank, it is much easier to get the water - now it is clean and we can use it for drinking and washing and supply the animals with it."
Um­-Brima Issa
Project participant
(Habila, Sudan)
"I am Hate Gnimber. Before VSF Germany came to South Omo, our pastureland was in a very poor condition and our cattle had to travel long distances in search of fodder. Thanks to the project, 100 families came together to rehabilitate 34 hectares of unusable pasture. With the support of VSF Germany, I was able to buy 3 goats, through which I can provide my children with milk. When it rains, the pasture land is in good condition and we harvest hay, which we store in fodder depots. We can then feed the fodder to our dairy goats and cows during the dry season and do not have to worry about our supply even in difficult times. We have learned a lot from this project and we are very grateful."
Hate Gnimber
Project participant
(South Omo, Ethiopia)
"I am one of the 18 animal health workers who received training through VSF Germany in Yomding Payam. When I was selected for training by my community, some doubted if this was the right job for me because I am a woman. After my training, I received medication to treat the animals in my village. The community soon understood the value of my work and now everyone calls me "doctor", which I am very proud of."
Nyamuoch Rang Kong
Community Animal Health Worker
(Yomding Payam, South Sudan)
You would like to know more about our project countries?
We are looking forward to hearing from you.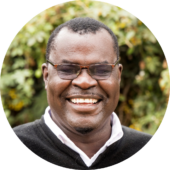 Dr. Martin Barasa