Ethiopia
Ethiopia maintained its position as the second most populous nation
in Africa with an estimated population of 114.9 million by end of 2020.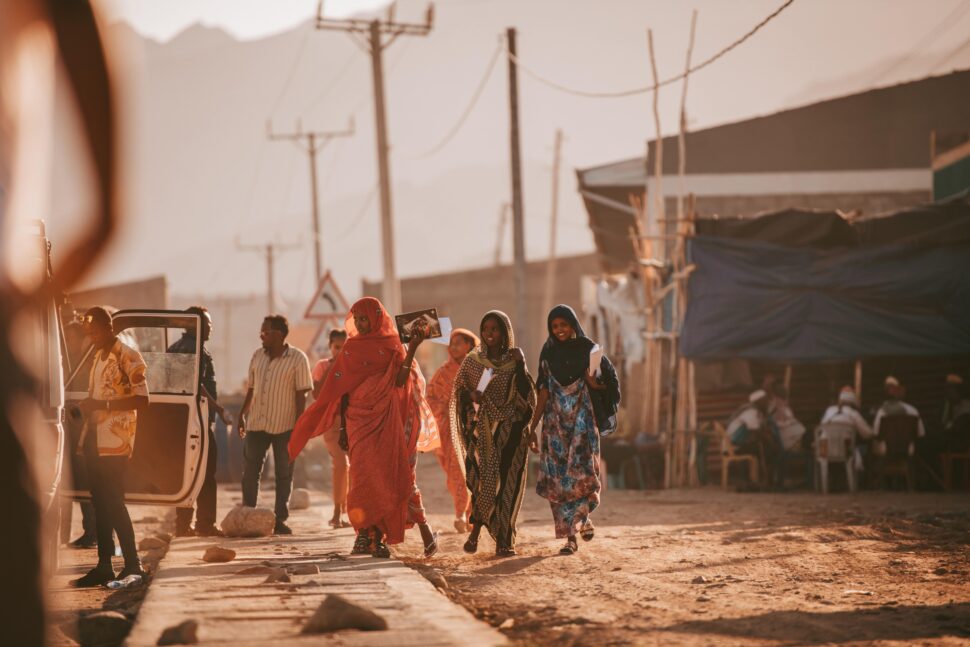 Ethiopia 2020 in Numbers
3,24 Mio.

treated animals


150

trained Community Animal Health Workers
According to African Development Bank, Ethiopia's economic growth rate decreased to 6.1% in 2020 from 8.4% in 2019, largely because of the COVID-19 pandemic. The political atmosphere was very tense despite commitment to reforms by the political leadership. Towards the end of 2020, the Federal Government launched a military offensive against the Tigray regional government over unsettled political issues. The action triggered massive displacement of civilian population, heralding a humanitarian emergency in the region. By the end of 2020, there were close to 100,000 Internally Displaced Persons (IDPs) in the region and over 70,000 Ethiopian refugees in Sudan and other neighboring countries.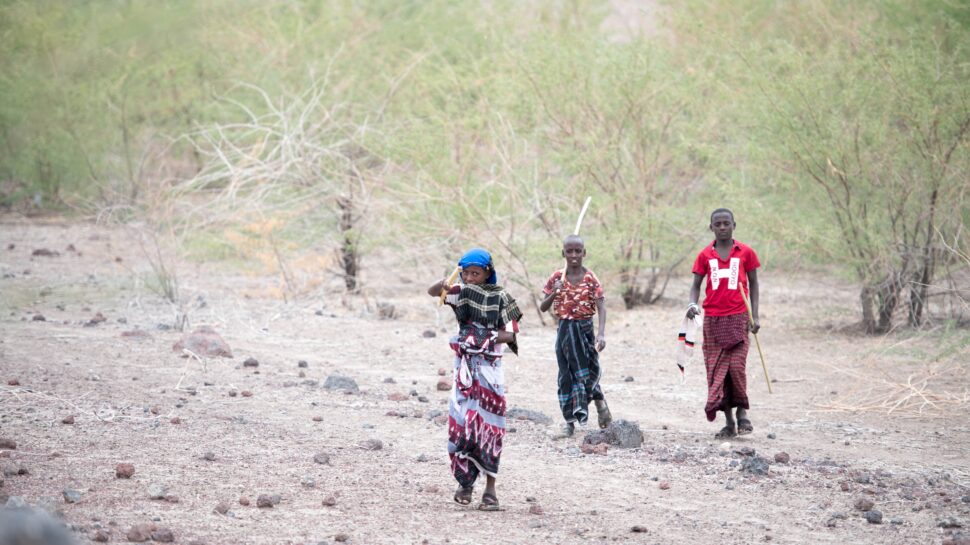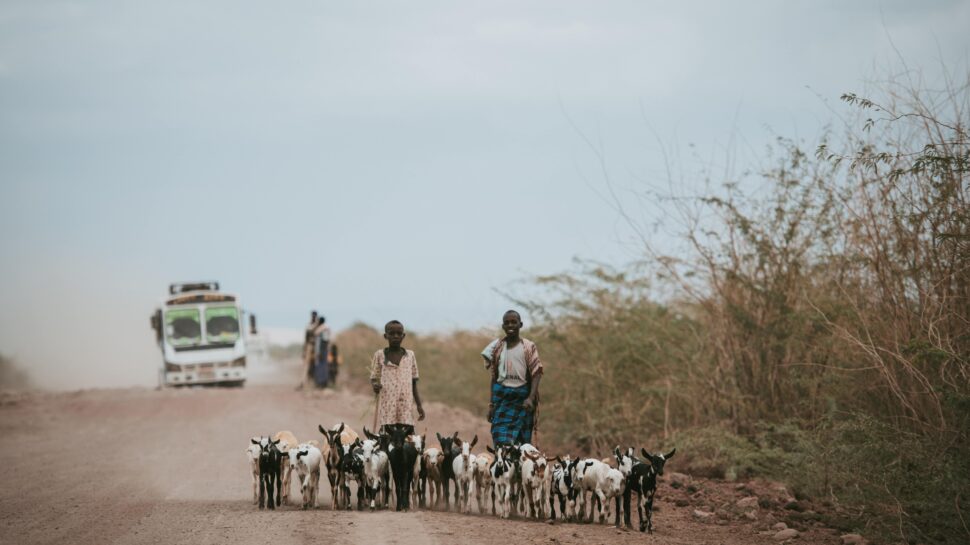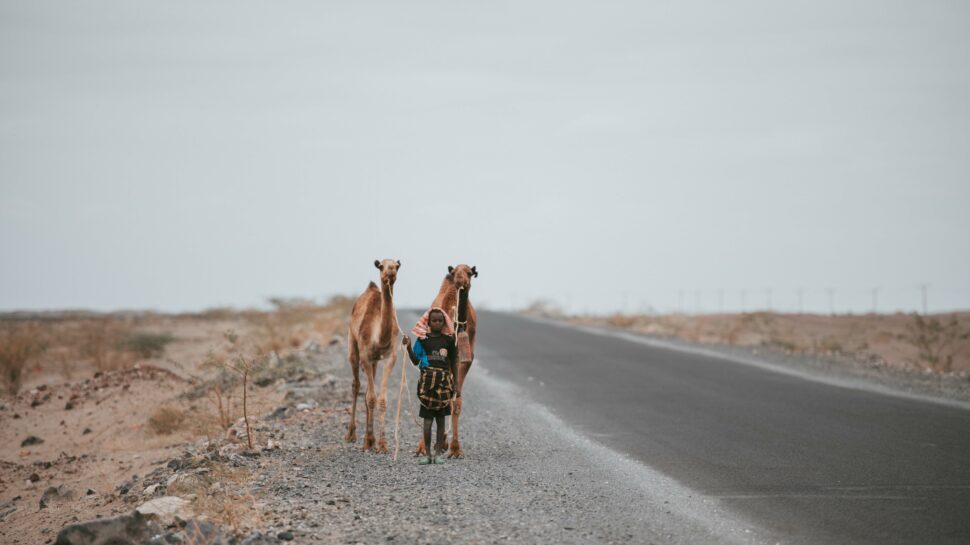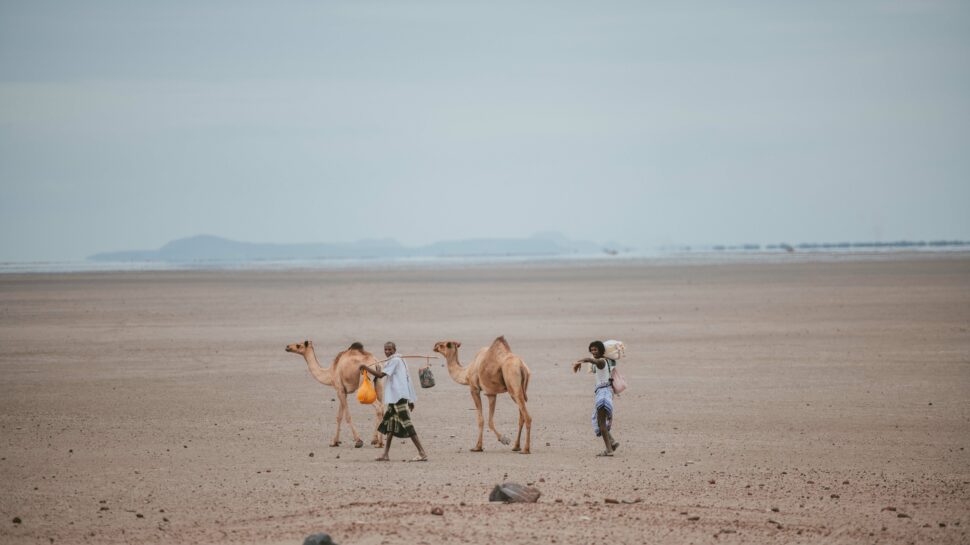 Humanitarian & Development Needs addressed
The most profound humanitarian needs arose from the effects of COVID-19 pandemic, flash floods, conflict and massive invasion of desert locusts that doubled the  number of people in need of humanitarian assistance in Ethiopia to nearly 16 million in 2020. Outbreaks of Acute Watery Diarrhoea (AWD) in the South Omo Zone presented serious challenges to the local communities and humanitarian actors. Livestock disease outbreaks, mainly Pest des Petits Ruminates (PPR) and anthrax, coupled with weak animal healthcare services and extension systems negatively impacted livestock production and productivity. The Government and humanitarian partners in Ethiopia combined efforts to respond to the prevailing vulnerabilities of drought, food insecurity, conflict and displacement due to conflict in the Tigray region and socio-economic disruptions due to the COVID-19 pandemic. In the development front, and despite Ethiopia being ranked as one of the fastest growing  economies in Africa, the UNDP HDRO ranks the country in the low human development category, positioning it at 173 out of 189 countries and territories. The marginalized Afar region and South Omo zone where VSF Germany works is characterized by gaps in basic services infrastructure partly due to public resource constraints, rampant insecurity and skewed policies on private sector investments, thus exacerbating the humanitarian crisis.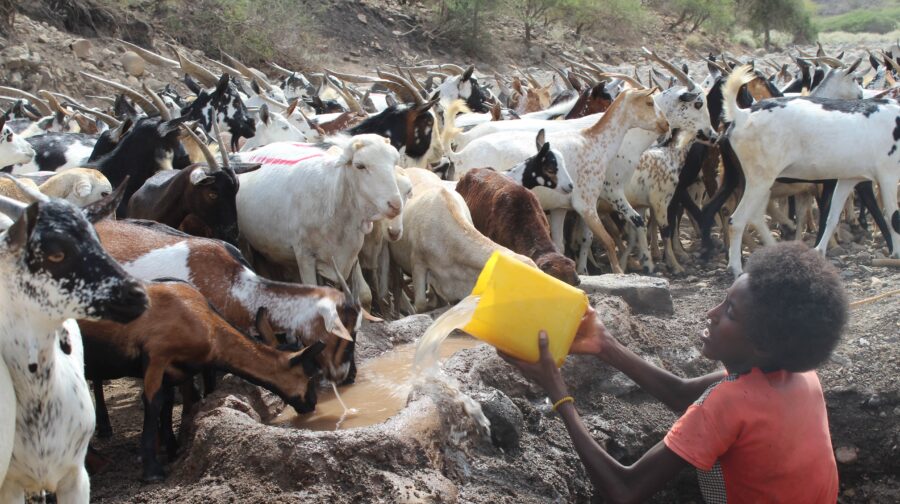 VSF Germany's Response
With the continued support from its diverse donors in the country, VSF Germany's response included voucher based emergency livestock treatment and vaccination, supplementary feeding, conditional cash transfer, unconditional cash transfer, seed crop provision including agricultural tools, technical and materials capacity building aiming to support the livelihoods of the vulnerable communities, rangeland rehabilitation and distribution of hygiene and sanitation materials as well as COVID-19 personal protective equipment. Through resilience building and development projects implemented in 2020, significant investments were made in improving water supply infrastructure, diversifying livestock production systems and improving access to animal health services through the promotion of privatized veterinary supply chain enterprise development.
Contact/ Country Director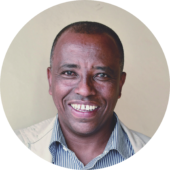 Dr. Genene Regassa
As an association's chief livestock advisior, Genene Regassa has valuable experience and in-depth knowledge of pastoral livelihoods in Ethiopia.
Genene Regassa has been part of the team since 2011.

"I draw my motivation from the positive impact of VSF Gemany's work on the lives of people weakened by difficult circumstances.
Contact our VSF Germany Office in Ethiopia
VSF Germany – Addis Ababa
Yeka Sub City, Woreda 8
House number 749
Wuhalimat Area, behind Holiday Hotel
Telephone: + 2519116624379,
Mobile: +251911405904